So I just got these in and will be doing a Mod Day.
Bilstein 5100s adj. shocks and AC rear coils. The rear coils are massive, I hope it doesn't give me more than 2in, if it does I hope it settles down to it.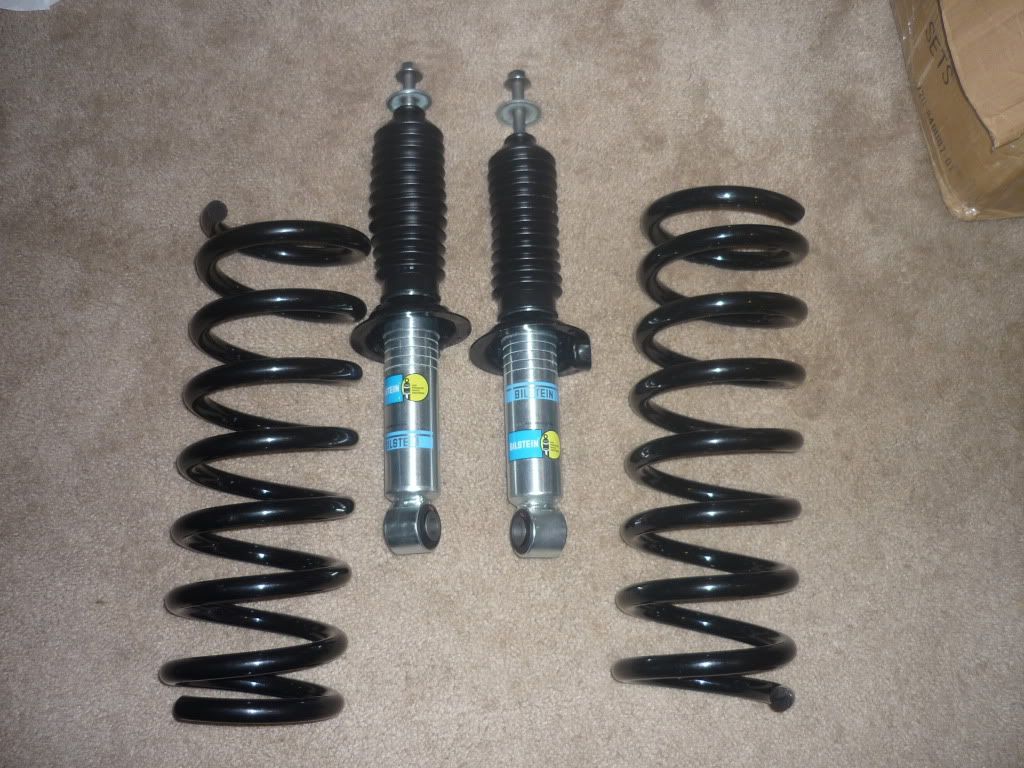 I would love to do a how to on this, but im kinda limited on time as I will be renting out the bay on post to do my lift.