I am both the original owner, and now fourth owner of this 2002 Honda VFR 800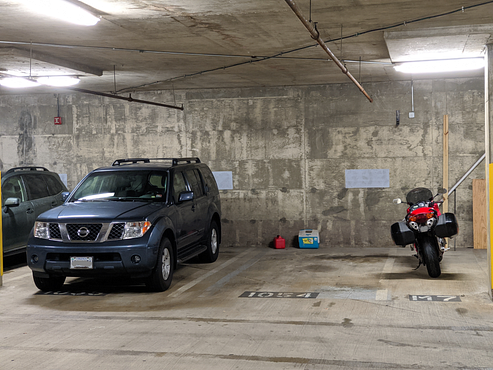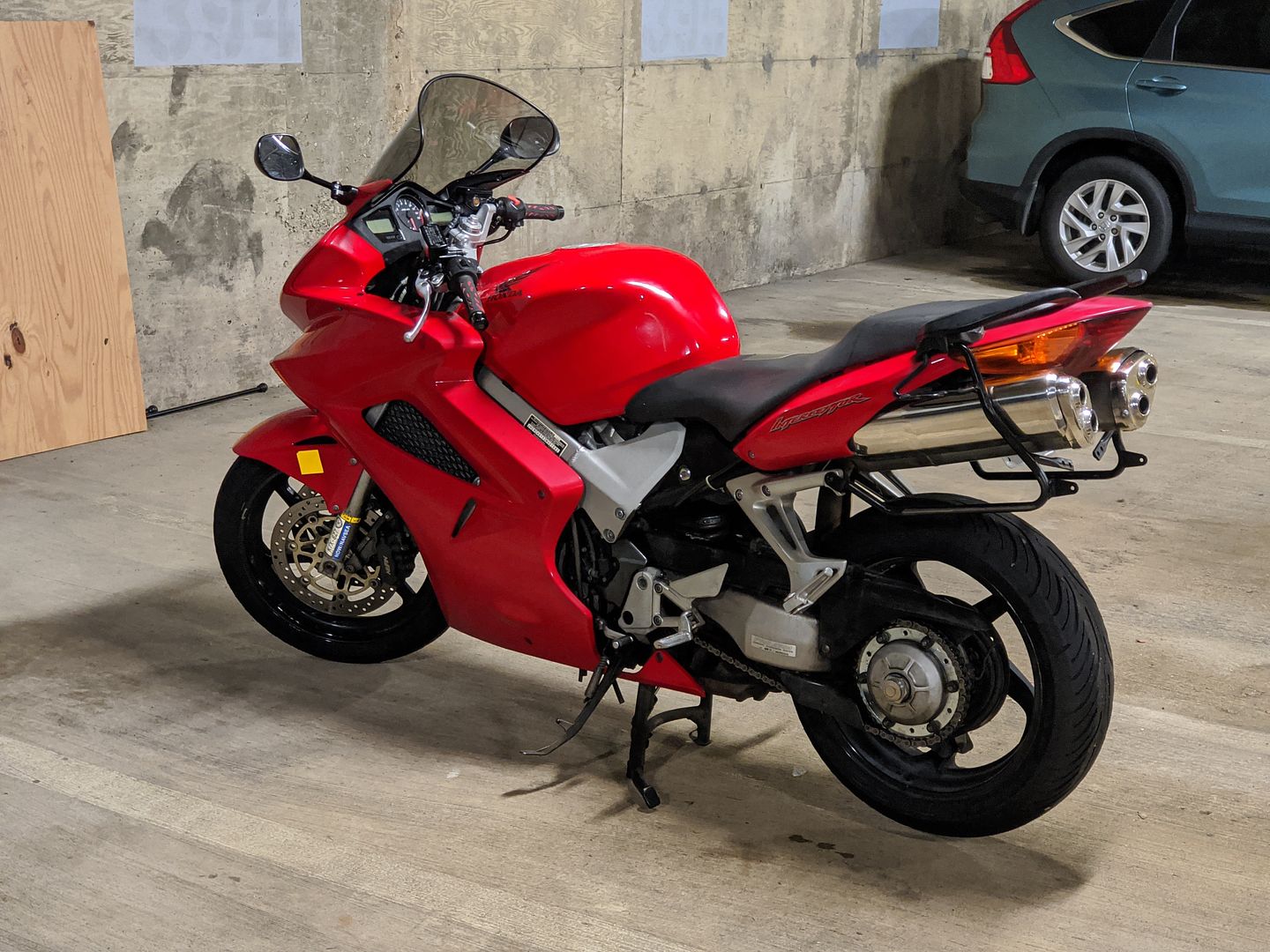 The guy I sold it to left it outside...a lot...but the last owner kept it in terrific shape mechanically. It needs new plastic (inbound from eBay, Amazon, and PartZilla!), a new saddle, and the front tire is cupping a bit, but the engine, driveline, electrical stuff, and brakes are completely solid.
Why buy an 18 year old bike that skipped sunblock for too long? Because I got this during MechE grad school in Monterey, and much like my R51 there is nothing that can be further improved in the suspension. Race Tech compression and rebound valves, HyperPro progressive fork springs, a WP 3-way shock, and a roller-type head bearing all together for a new bike would cost close to what I paid for this one

Anyway, my R51 no longer looks lonely downstairs! I was not thinking about getting back into motorcycles, but this popped up just two months before I move back to California where they are far, far more fun!