I am starting to attack the rusty spots on my truck, which began life on the east coast. I am about to do all-new brakes and braided stainless lines, and had ordered some red POR-15 caliper paint. So I tried it on the tow hook, which is basically pitted out rusty iron: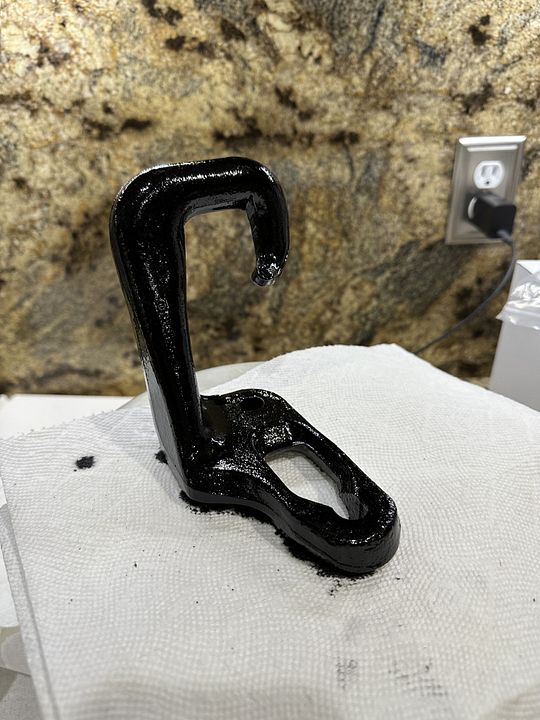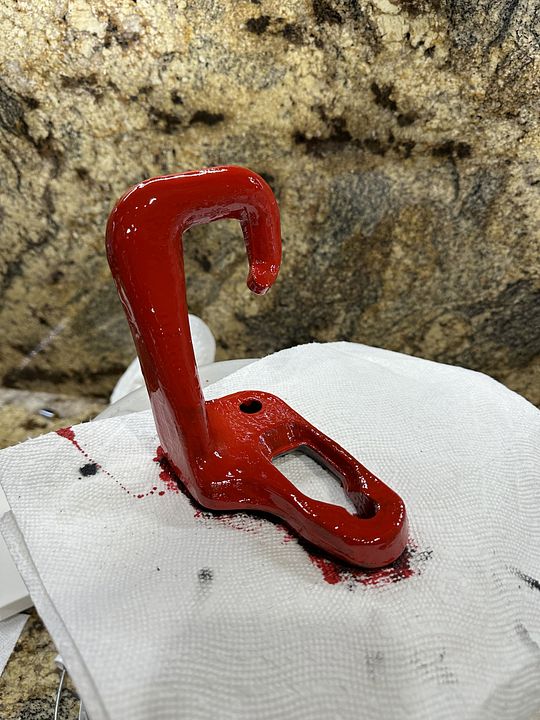 I am going back and forth on POR-15 or G2 for the brake calipers when they arrive...I ordered both. And the big push here will be my frame hitch and rear frame rails around the spare tire, there is a *lot* of rust back there. Going to remove the frame hitch so I can try to give it a really complete job, and attack the frame with more space.
Later this summer, if/when I get to new LCAs and UCAs, POR-15 around all of the suspension mounting points. And of course the dreaded rear heat lines!