I finally got my OME suspension installed last Friday! Overall, I like it alot. I think the ride is better, and I really like the way it looks. Got pretty much exactly 2" lift on all 4 corners.
The VDC did kick in one time when I was going around a fairly tight cloverleaf entrance ramp about 35 mph. It was a right-hand curve, and the VDC activated on the LF wheel.
Had the install done at a local 4x4 shop. They seemed to know what they were doing, but I think I will drive it for awhile then take it back to get the alignment checked again.
Here are a couple before and after pics.
Before the lift:
AFter: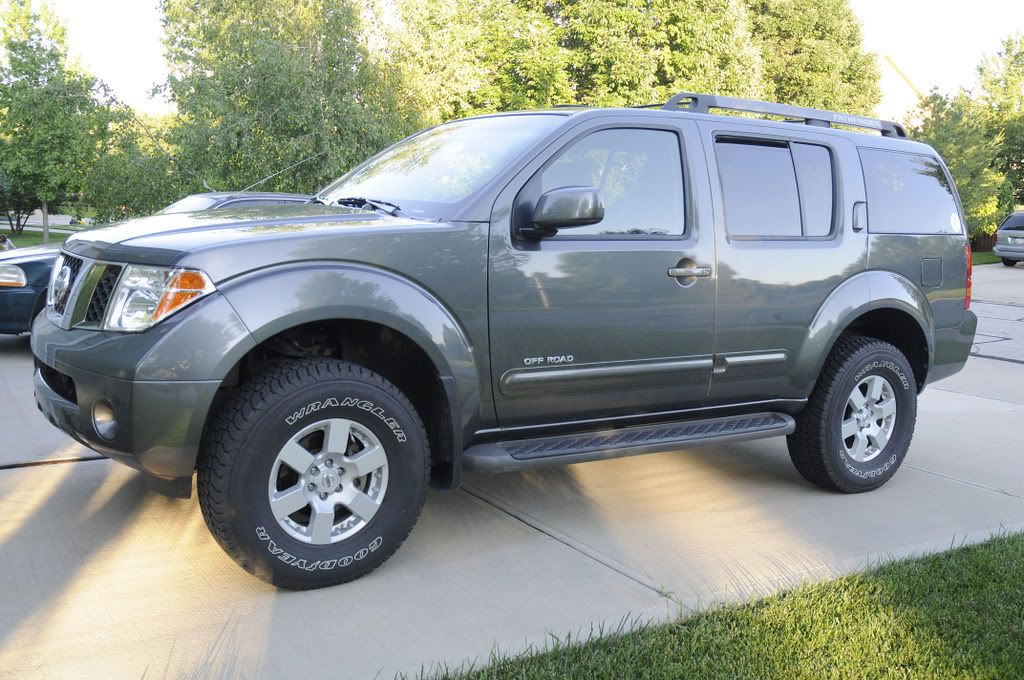 After:
[/img]