so i really wanted an orbital buffer put a really good one like the porter cable but cant bring myself to send 100 bucks for one so i made my own for 30.00 heres how
Ryobi 6 inch orbital buffer
Orbits per Minute:
4,800 ( porter cable is 5000...i think)
Orbital Pad Coverage:
6"
Net Weight:
3.08 lbs. (thats 2.5 pounds lighter then a porter cable)
after all is said and done this buffer can take all hook and loop (Velcro backed) pads. you will no longer have to use the Bonnets that always fall off.
the buffer $24.00 at home depot
Velcro about $6.00 get the industrial kind
apply the velcro across the pad in 3 rows
now u just have to trim the edges
after its all cut to shape
attach hook and loop pad of your choice. now u have tons of options since u can get anyone's u want. i bought these-->
http://www.autogeek.net/lc-ccs-6inch-pads.html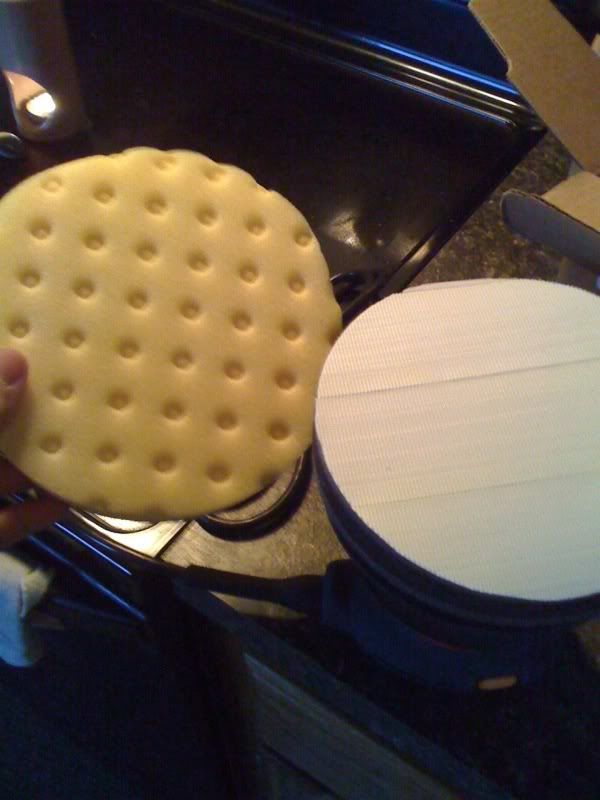 there u go now time to buffer to shine