Hi there everyone. I am from Panama City, FL, and recently returned from my tour of duty in Iraq with the Army MP Corp. While I was gone my parents went ahead and sold my old ride a 1994 Isuzu Trooper and bought a 2006 SE Nissan Pathfinder. My mother owns a 1999 LE Nissan Pathfinder and she loves it so she thought I should give it a try.
I am loving my Nissan and hope with the help of this forum to do some modifications on it. This will be the first ride I have ever tried to do anything with so please forgive me if some questions I ask in the future seem dumb. I will go ahead and apologize now for it. Here are some pics of my newly acquired Nissan.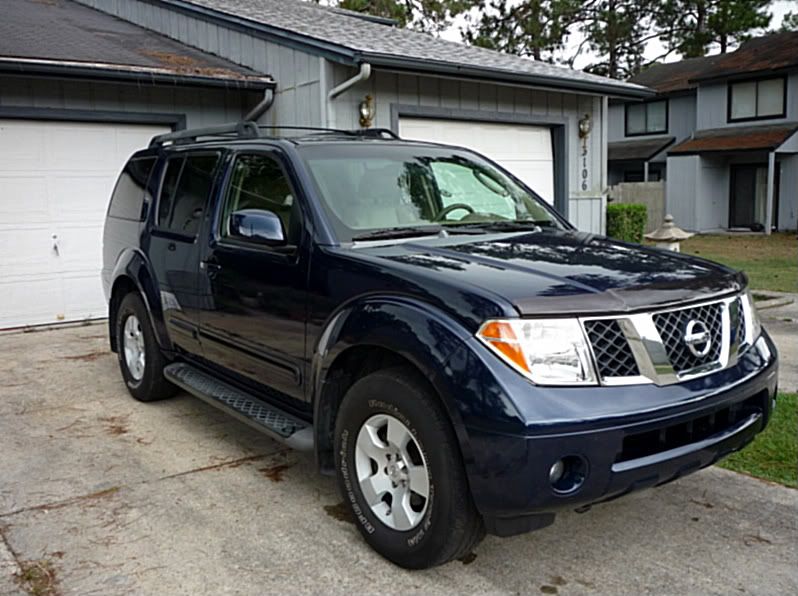 This is a pick of my Nissan and my mothers in the background.
I will greatly appreciate any and all help from members of the forum and thank you for taking the time to read my little bio.