Yet another newbie from Jersey. I've had a 2007 Nissan Pathfinder SE for almost exactly a year. It's my daily driver (ouch, the gas prices!) and I go off-roading around NJ and PA about once every few weeks -- nothing extreme, mostly dirt/mud/sand roads, some shallow water crossing, and the occasional sand pit. I also tow a trailer for camping -- about 4,200 lbs fully loaded -- so with my two kids, the trailer and our gear, we give the 6,000 lb max payload a run for its money. So far, no complaints on the towing end, other than gas mileage (about 12), but I'm a little disappointed with the off-road capabilities of the R51.
I'm leasing right now and, while I've got 2+ years left, I'm at the point where I need to decide whether I'm going to buy-out at the end of the lease or turn it back in. I've made a few mods - Aries Bull Bar, Sportsrack Safari Rack, Air-Lift rear, CB, Nav (just ordered the Nissan Portable Nav Housing, thanks to the article posted here) and lights, but everything I've added is easily removed and re-used later. I desperately want to add skid-plates to protect the drive train and

plastic

fuel tank. Then I'll decide if I am going to buy her out and add the OME suspension and a new bumper/winch, or switch over to an Xterra.
In a few weeks I'm taking the Pathfinder, camper and kids cross-country to South Dakota (Badlands/Black Hills), Yellowstone/Grand Tetons/Jackson Hole, Moab and Estes Park/Ft. Collins, Colorado. I do expect to spend at least one day at each location off-roading (probably 2 or 3 days around Moab and in Colorado). I'm leaving on June 27th and figure it will take 3-4 days to get to Badlands. Then I spend 3-4 days at each stop (with a few 1-day stops in between). If you live in any of these areas and want to join-up for some off-roading, (easy to moderate trails), I'd appreciate the company.
Anyway, here's some photo's of my rig: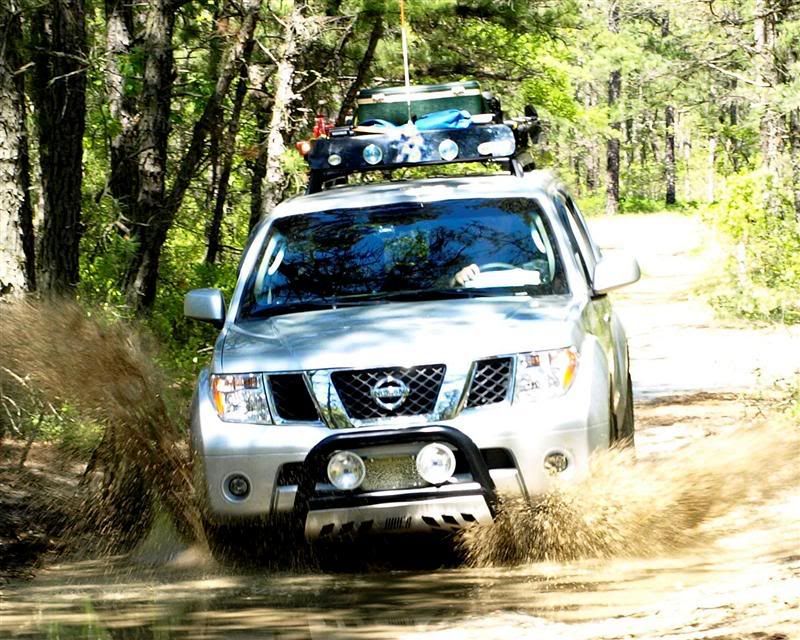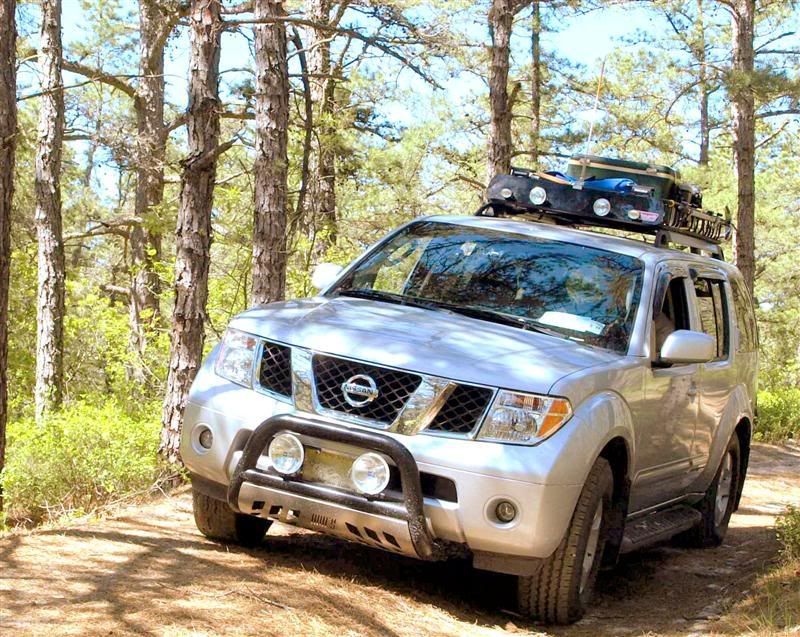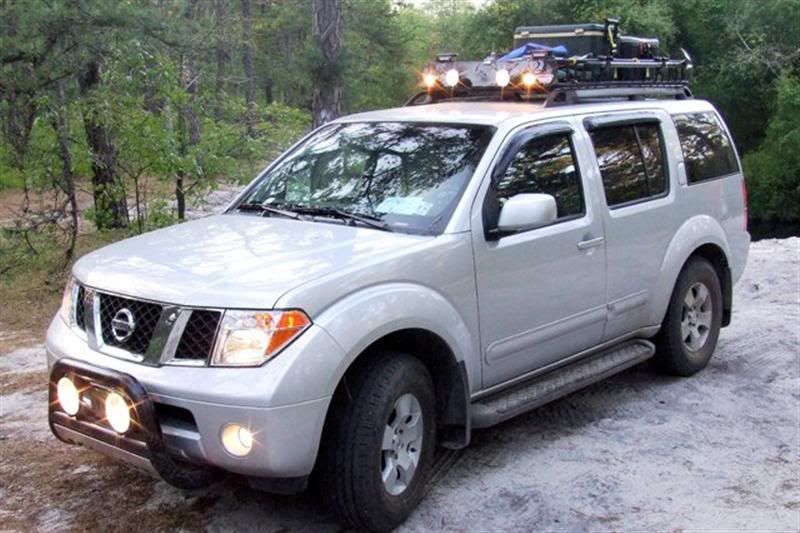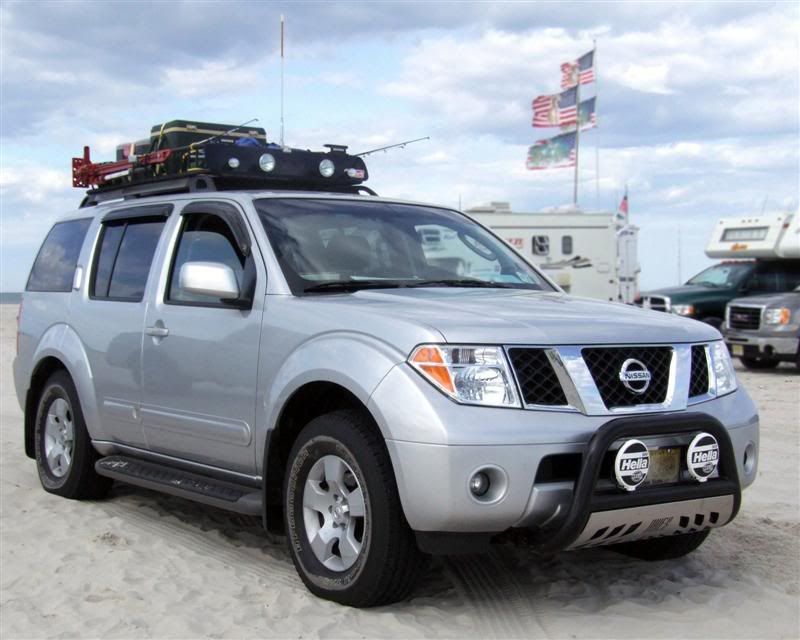 More photos here:
http://s304.photobucket.com/albums/nn18 ... 6/MyTruck/