Hi everyone.
It's been a while since I posted. I'm ready to go wheeling again. Just been real busy with my new business and all, son left for the Navy, daughter in college, blah blah blah....
Now that I have a bit of time, I just wanted to post something that I have been wanting to do for a long time. My Articulation Test.
Then 05+ Pathy has been crticized for it's lack of a true off-roader due to it's limited articulation. However, with a 17mm box wrench and 7 minutes, you can disconnect the swaybars before wheeling.
I tell you, disconnecting the swaybars before htting the trails makes a HUGE difference in both traction and ride. Smooooth as buddah.
Here are some pics.
Swaybars Connected:
Swaybars Disconnected: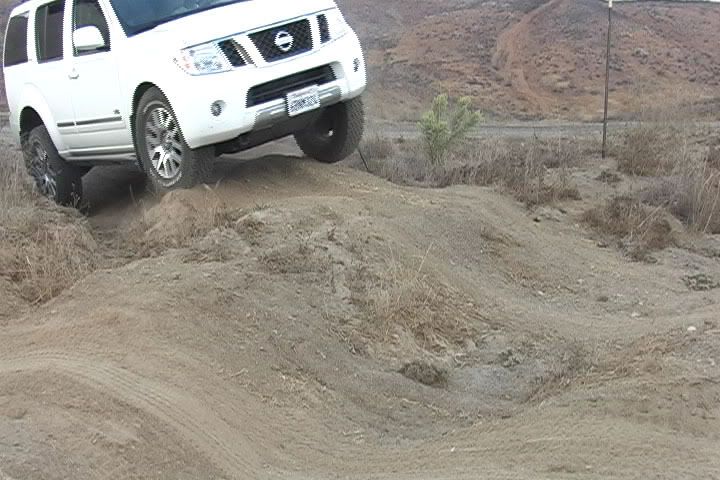 And the video:
I'll post my pics and video at Borrego Springs Coyote Canyon next.