TIME: 20-30 mins.
MATERIALS: drill
drill bits
zip-ties
dike cutting pliers
file or grinding wheel
H.I.D. conversion kit
SKILL: 4/10
COST: $60.00
first you need to turn the white light retainer counterclockwise and remove it.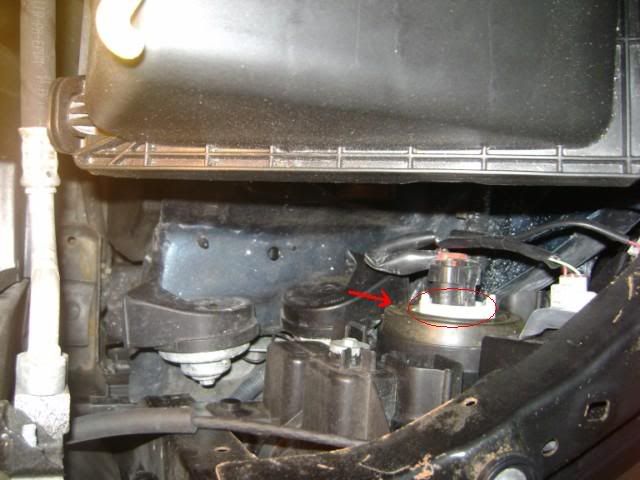 next now you will need to pull the light bulb straight back to get it
out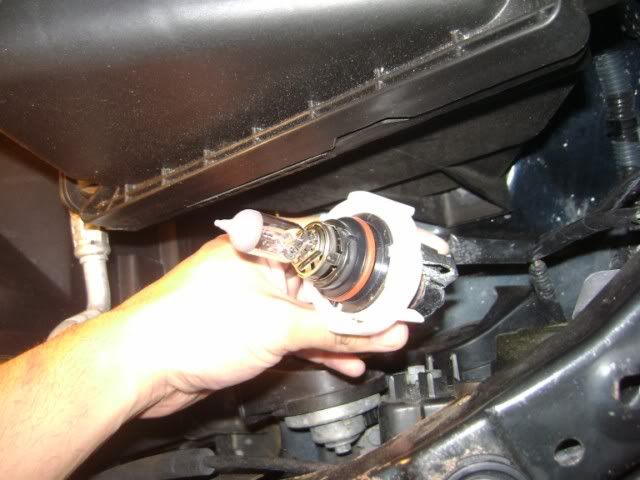 now you will take the blue (color may very)plug from your kit that plugs into the stock harness and you will have to file down or use a grinding stone/wheel the bottom edge so that it is the same diameter as the rest of the plug. the bottom of this plug has a slightly wide then the rest of the plug and wont go through the white retainer when you try to re-install it into the light housing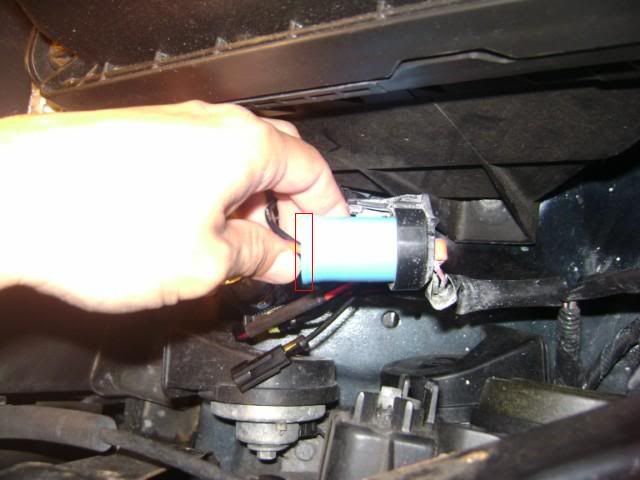 once the plug is made to fit push it through your white retainer and put your light back into its socket and tighten the white retaining ring. once its back in place then you will need to connect the wires on the light to the wires on the ballast.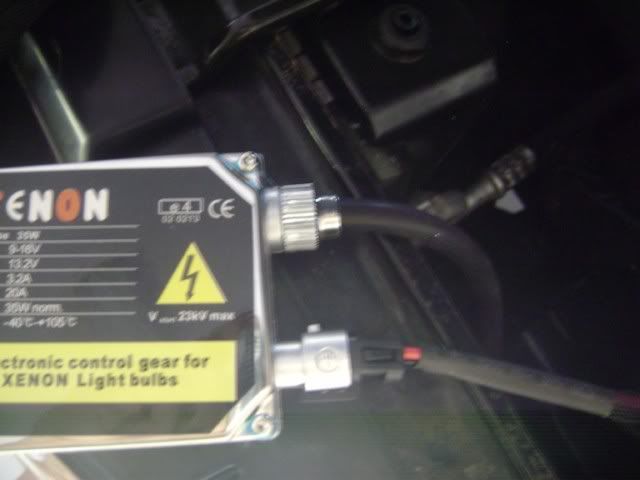 once that is done then you can move onto mounting your ballast where ever you feel you would like them. once you mount them you are done.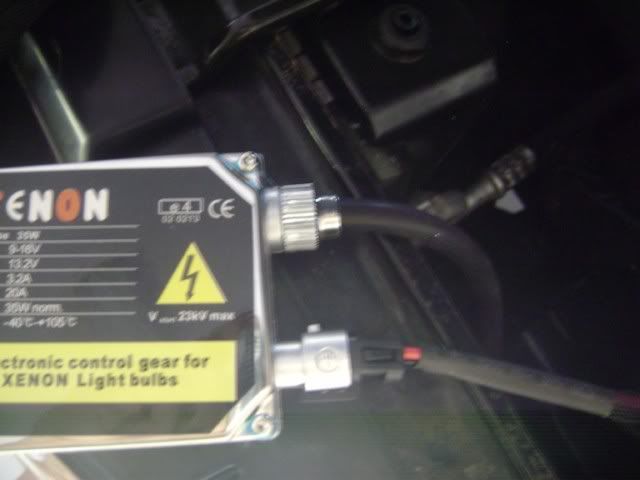 IMPORTANT!!!!!!!!
turn your lights on and let them run for 10 mins before shutting them off so let them break in. this will increase the lifespan of your lights and help to ensure everything gets broken into properly.
NOTE- i am TDY right now so im not home. i will post more pictures of the lights against a wall and things like that when i get home.