My girlfriend is about to start driving my Pathfinder full time and I want to get the 22s off the thing. Will Trade straight up for a new set of 18" tires(I can even buy them wholesale with your money) or will just trade for a set of the OEM 18s with good tires (15K or less miles, 6/32 tread minimum). The front 22" tires have some wear from camber but the rears are almost brand new, maybe 2000 miles on them. Obviously, the more local you are, the easier this would be, but I don't really care where you come from as long as you get here for the swap.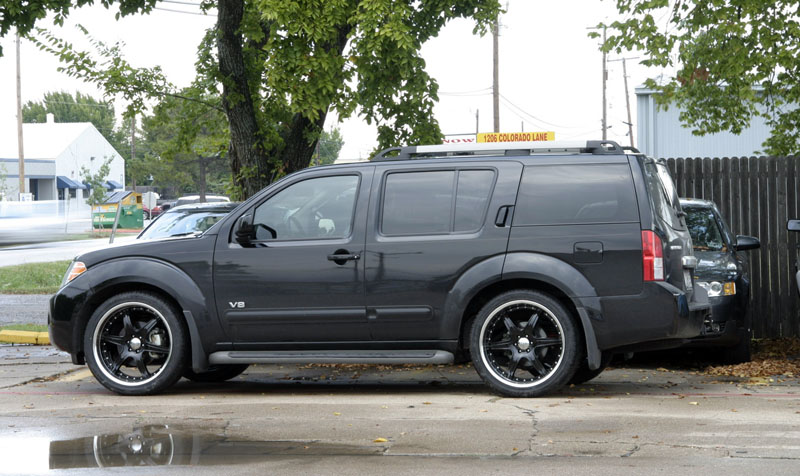 Liquid Metal Wingman, 22x9.5 with 265/40/22 Falken Ziex S/TZ-04(almost new) in the rear and Kumho STX on the front with decent tread(10-15K miles) albeit with a some camber wear.
Basically, I will let the wheels and tires go for 600 bucks as that is what it will cost me to get good tires for my 18s. I just want new tires and don't wanna spend any new money. Nothing wrong with the 22s, just looking for a quick easy transaction, hence the low price.
email me at
[email protected]
for the quickest response.
Nothing but 18s for trade! Not even plus cash. 18s only for trade!